The Hardstyle Viking LIVE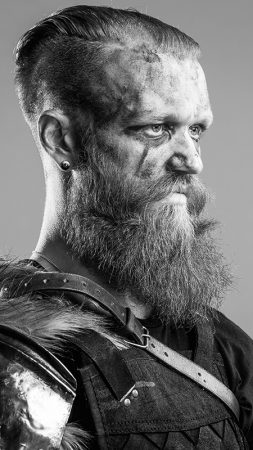 MAIN STYLES
Hardstyle – From the depths of Valhalla
BIOGRAPHY
Greig Bowles aka Caine hailing from Scotland, is known for his rugged appearance, fun attitude, atmospheric melodies and hard hitting kicks. With already a couple of big performances under his belt, such as Defqon 1, Q-base, Loudness, Intents Festival and CRAFT Festival, he plans to take the world by storm. Caine is already dominating the globe as he has performed at countries like Australia, Chile, The Netherlands, Norway, Germany, Belgium, France, Estonia, Australia and Spain in this last year.
His tracks are gaining support from the scene's biggest names, such as B-front, Delete, DJ Thera, Kutski, Radical Redemption, Brennan Heart, Warface and many, many more! His most successful track "Let's Get Pillz" has been played at every huge Hardstyle event (such as Defqon.1, Q-base and Intents Festival) and received an overwhelming amount of support. He does not plan on stopping there! 2019 the Hardstyle Viking is returning with reinvigorated energy and tenacity, as Caine prepares for the ultimate glory. Total domination of Hardstyle on a global scale.
In the summer of 2017 Caine set sail towards the Netherlands and conquered Defqon.1 Festival and Dance Valley with his brand-new live act as The Hardstyle Viking. The act is in full Viking theme with both the visuals aspects of it and the music that comes with it. In 2018 he continued his war path and the live act underwent a transformation with upgraded wearable gear, an authentic Viking haircut and brand-new tattoos.
Continually reimagining the live act Caine, 2019 will see a brand-new invasion from the Hardstyle Viking's live set.