Riot Shift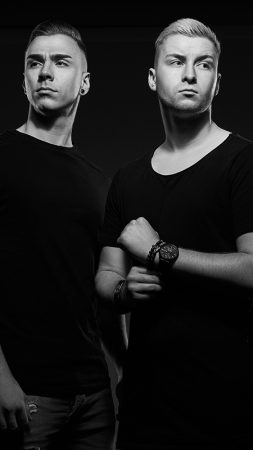 MAIN STYLES
Raw Hardstlye – As raw as possible. True Vegan style!
BIOGRAPHY
Riot Shift aka Ole Baehr and Connor Kratz are a steady force in the Theracords crew as they have worked tirelessly to bring a fresh and experimental sound to the Hardstyle scene. A unique combination of captivating atmospheres, heavy kicks and DnB influences is what defines their style of music and will without a doubt capture any crowd that witnesses a performance by this German Raw Hardstyle duo.
They noticed their musical connection during a collaboration at the end of 2016 and decided to continue their musical career together from then onwards. With performances at events like Fatality, Ground Zero Festival and Loudfest (by b2s) they set the tone for their DJ career. In the meantime, their unique productions are gaining on-going support from artists like Delete, Deetox, Dj Thera and Regain.
Riot Shift have already achieved a lot in this short period of time after signing to Theracords. With massive tracks like Extasis, Engage, Sin & Sentence and Boundaries these German masterminds have a bright future. The quality and potential from this duo is undeniable and will conquer the hearts of many.
Next to their astonishing productions, Riot Shift is conquering new stages year-round. Performing for crowds at Intents, Rebirth, Phoenix Festival, Loudness, Shockerz and many more. In 2019 the riot will pursue its way to achieve new and bigger goals as they are always stepping beyond oneself.