RIOT SHIFT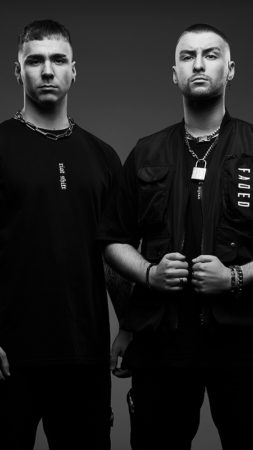 MAIN STYLES
Raw Hardstyle – As raw as possible. True Vegan style!
BIOGRAPHY
Riot Shift, a.k.a. Ole Baehr and Connor Kratz, are a steady force in the Theracords crew as they have worked tirelessly to bring a fresh and experimental sound to the Hardstyle scene. A unique combination of captivating atmospheres, heavy kicks and DnB influences is what defines their style of music and will without a doubt capture any crowd that witnesses a performance by this German Raw Hardstyle duo.
The guys are based in the Netherlands to pursue their careers in the hard dance scene and give all their energy at every event.
From their first release in 2017 onwards they have released hit after hit such as Laser Beams, Out of Time, Oblivion, Dark Matter and Broccoli Fuck.
Riot Shift are notorious for their captivating on-stage energy, diverse sets and boundary-breaking productions. They are currently taking over the Hard Dance scene with their music and performances at the biggest indoor events and festivals worldwide.
Armed with laser kicks, this act will bring certain destruction to every dance floor!
Visit the official Riot Shift website for more info and booking schedule