Criminal Mayhem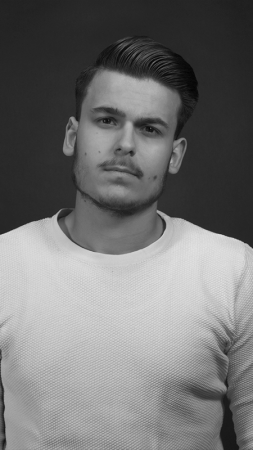 MAIN STYLES
Raw Hardstyle – Dark atmospheres and kicks from the underground
BIOGRAPHY
Riccardo Fortunato, the man behind "Criminal Mayhem", is a german-italian Raw Hardstyle producer and DJ who has a strong affection for music, especially for the harder styles. Since the dawn of 2014 his profound passion for the harder, rougher and darker sounds within the scene constantly urges him to work harder and to improve his production skills.
Criminal Mayhem stands for hard hitting and ground shaking kicks, evil screeches and eerie atmospheres which he will deliver without a doubt. Being supported by artists like DJ Thera, Jason Payne, Ncrypta and Re-Mind he proved his sound already on the holy grounds of Defqon. 1 2017 and is ready to cause mayhem again and again!
Now being the first artist to sign with the brand new label "Theracords Labs" he is ready to make a name for himself within the scene!
More info: criminalmayhem.com